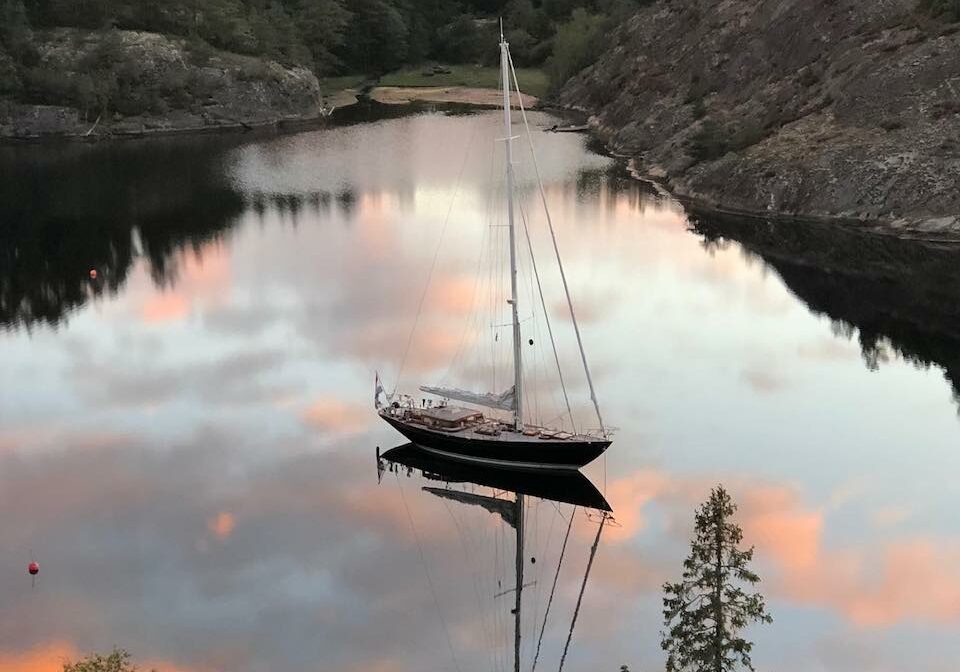 11 Feb

BLOG: A Refit to Hybrid Sailboat: Why Would You Do It?

The interest and demand for hybrid and electric propulsion for sailing boats is increasing enormously. The solutions for this are in full development. Curious about what is involved? In a series of blog articles, we will share the latest developments in making the sailing yacht: 56 ft Truly Classic Hoek Design "Elysium", hybrid. In this edition: the pros and cons of a hybrid sailboat.

Why make a sailboat hybrid? It's an expensive solution for saving diesel. And in addition, there is also a lot to consider with a hybrid system: for example, a generator, battery bank, and electric motor are needed instead of just a diesel engine. A "complex" energy management system that may be difficult to repair if you were to be stranded anywhere in the world… of course you don't want to give up your sailing freedom.

However, for more and more sailors these disadvantages are no longer in proportion to the advantages offered by hybrid propulsion. Likewise, the owner of the 56ft Truly Classic 'Elysium' is convinced that a hybrid propulsion is a great increase in the value of his sailing yacht and that above all, it makes the yacht even better for the work and travel life he and his wife want to spend onboard indefinitely.

In collaboration with STOK Electric, the sailing yacht at Hutting Yachts in Makkum will be converted to a hybrid propulsion system. STOK Electric is a company that develops hybrid systems for sailing yachts between 50ft and 80ft. Behind STOK Electric are two brothers, Antonie and Berend Stokman, driven by their shared passion for sailing and technology.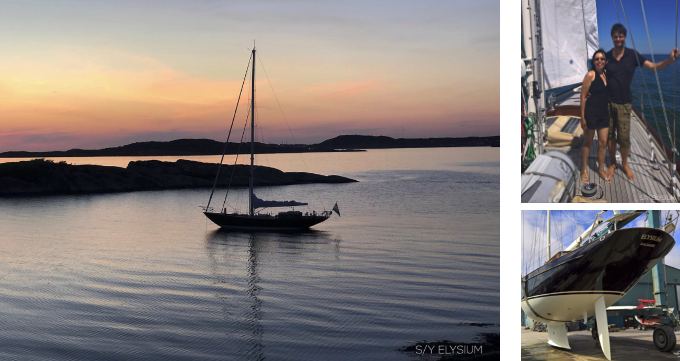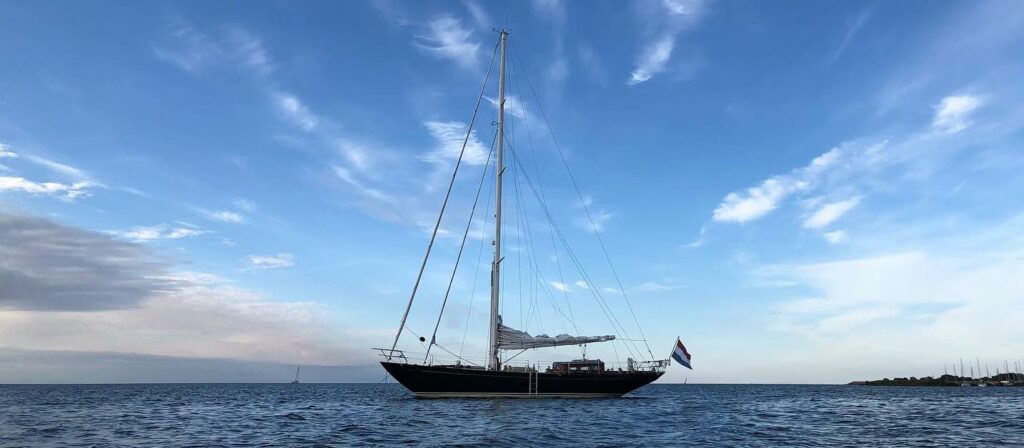 The advantages of a hybrid sailing yacht:
But what are the benefits of hybrid sailing? According to the men from STOK Electric, these are the following:
More comfort and safety: a hybrid system offers much more comfort and safety. You hardly have any more problems with the smell and chemicals of a diesel engine. Electric energy is readily available to be able to work onboard and to cook electrically. You no longer need the gas installation.
Constant power: an electric motor supplies constant power and is always on standby. Immediate propulsion is available whenever you want. There is no need to start the diesel engine.
Much quieter: with a hybrid system the boat becomes a lot quieter as there is no noisy diesel engine on the boat… peaceful!
Greater action radius: a generator in combination with solar energy makes the sailing range (action radius) of a hybrid sailboat larger than a sailboat with only a diesel engine. This because the batteries can be charged while sailing; endless sailing guaranteed.
"What if the batteries are empty?" In emergency situations or when you have used the engine for a prolonged time, the diesel generator that can step in to provide the electric motor with the necessary energy, so you will never be without propulsion. In addition, the solar panels and Hydro generators always do their job to recharge the batteries.
More freedom: access to environmental zones and nature reserves: a ban on diesel engines is being introduced in more and more locations, such as in nature reserves and in cities. In the large cities, these are called "environmental zones", with the associated rules. Many sailors want complete freedom and as few restrictions as possible. With a hybrid propulsion, you have access to these environmental zones on the water and you can continue where others have to stop!
Making a sailing yacht hybrid: status of the project
The goal for the sailing yacht "Elysium" is not only to make sailing even more environmentally friendly but also to create more comfort and safety on the sailing yacht. The energy system is currently under development. For example, what the best solution is to enable hydrogeneration via the screw and to create compatibility between all systems is currently being explored and tested; steps are being taken in the right direction.
By combining the knowledge of STOK Electric and Hutting Yachts, a qualitative and safe hybrid system will be developed and installed. For example, STOK Electric creates a 3D design of each ship in order to determine the optimal placement of all components, which will be executed by Hutting Yachts.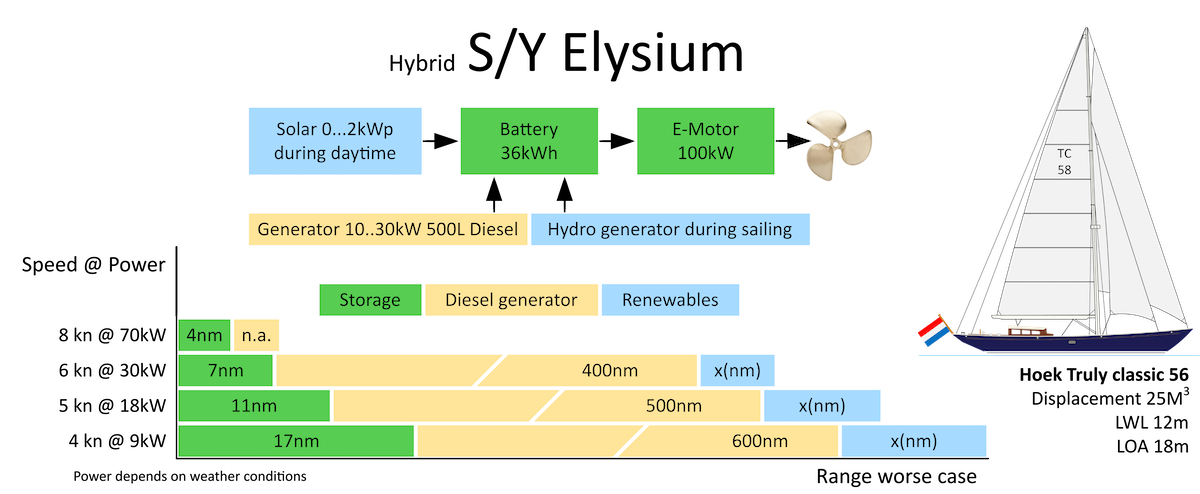 Would you like to read more about the refit project? Then click here
Would you like to read more about the sailing yacht and the owners? Then click here
Do you have questions about making a sailboat Hybrid, do you want to share your opinion or request more information? Click here to send us an email