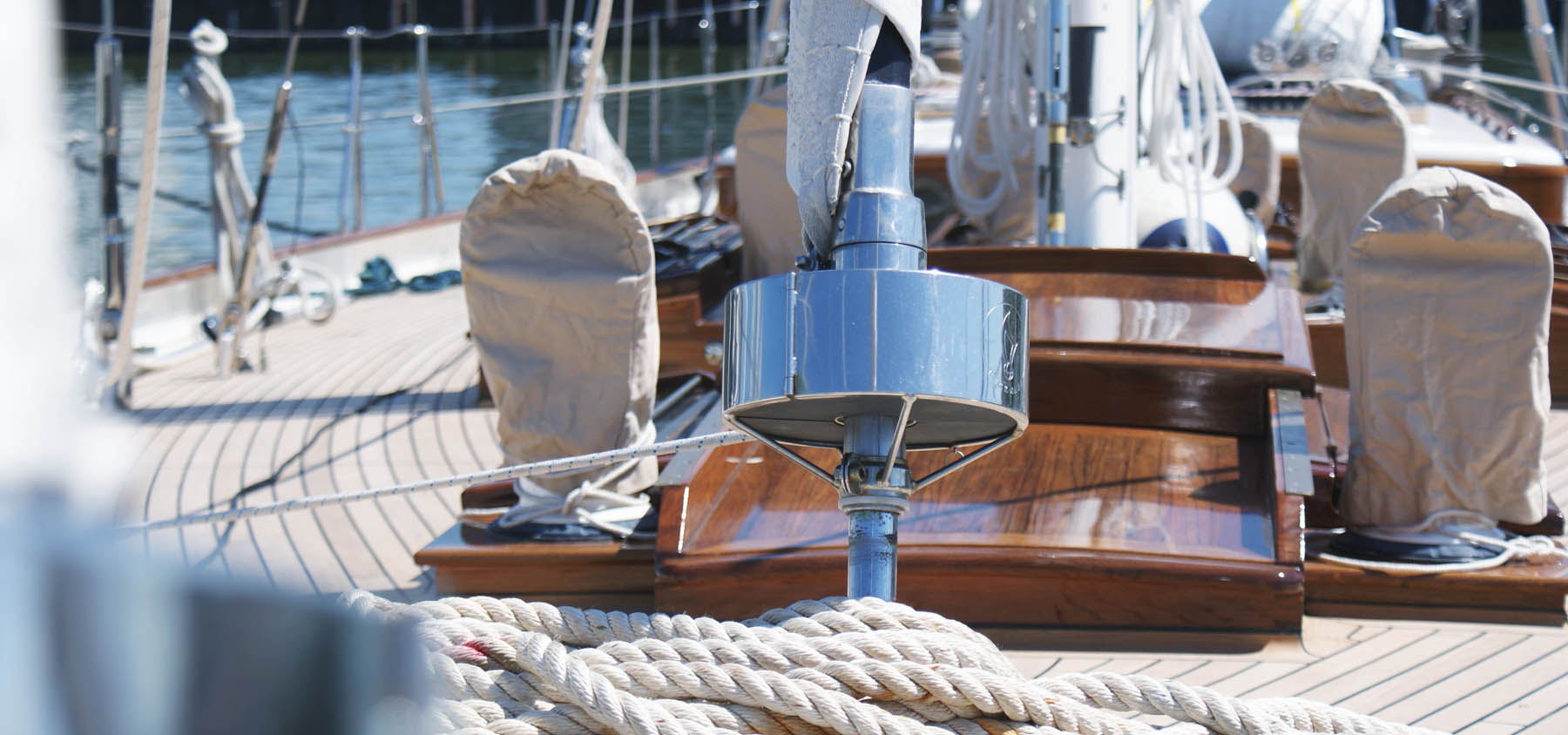 11 Jan

BLOG: 3 tips for Teak deck Maintenance of the yacht builder

Teak deck preservation, maintenance through proper care

The teak deck is what 'makes' a sailing yacht. In addition to a teak deck radiating character and, if properly installed, quality, it has several functions:

– Insulating effect

– Anti-slip: a teak deck is naturally non-slip, both wet and dry, so it works perfectly as an anti-slip

A teak deck requires the necessary investment which you want to enjoy for as long as possible. At Hutting Yachts we only use high-quality, certified FSC teak wood. For the insulation, but also for the preservation of the teak deck, we work with a teak wood thickness of 17 mm. The only thing that remains is proper care to keep the teak deck in great condition for as long as possible. Click here to read more about our refit. 

For that reason, this blog gives you 3 tips for Teak deck maintenance from one of our yacht builders!
Maintaining your teak deck is very necessary
Carrying out maintenance contributes to the preservation of your deck. Whether this is teak, treadmaster or anti-slip. Teak is a relatively soft type of wood, when a deck is cleaned often, the soft grains will wear out first. Then the hard grain and eventually the rubber cover will wear out. For that reason it requires a soft approach.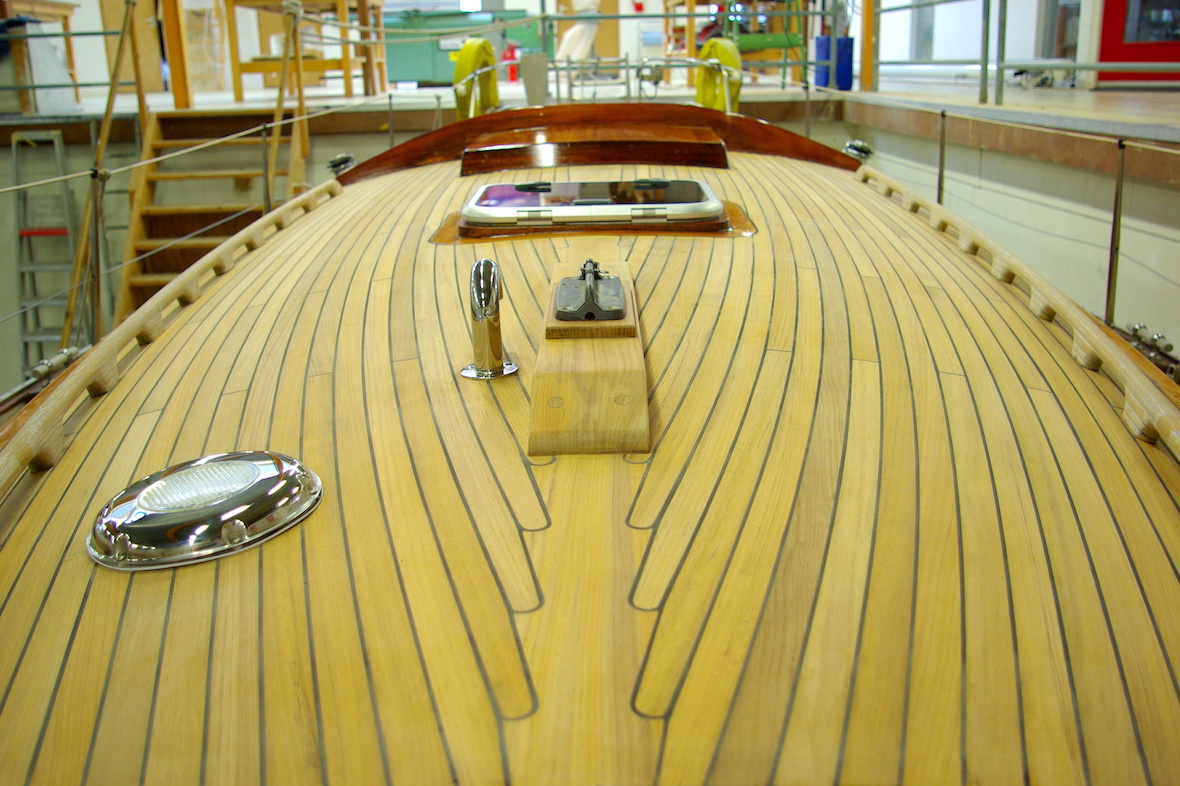 Tip 1: use a soft brush and a mild detergent
Clean your deck all year round with a soft brush or "scotch bright". Do not use a hard brush or high-pressure cleaner! we recommend using (environmentally friendly) green soap or saltwater as a cleaning agent. If you use a different cleaning agent, it will contain chlorine, acids, or solvents which will affect the rubber cover. This can lead to black smears and can ruin the function of the rubber.
Tip 2: use Boracol 10-3BD
To prevent the growth of algae (green deposits), we recommend treating the deck with Boracol 10-3BD. Boracol is a biocide that makes algae and fungi harmless. Perform this treatment at the beginning of the sailing season and enjoy a clean deck for a long time.
Sanding a teak deck seems like a good idea, but don't do this too often. The deck wears out during use, let alone if you sand it annually. We recommend ensuring you keep the higher-lying rubbers the same height as the deck to prevent them from coming out when walking on deck.
Teak is becoming increasingly scarce and prices are high. You may wonder whether a teak deck is still justified in 2021. In another article, substitutes and more sustainable production will be discussed.