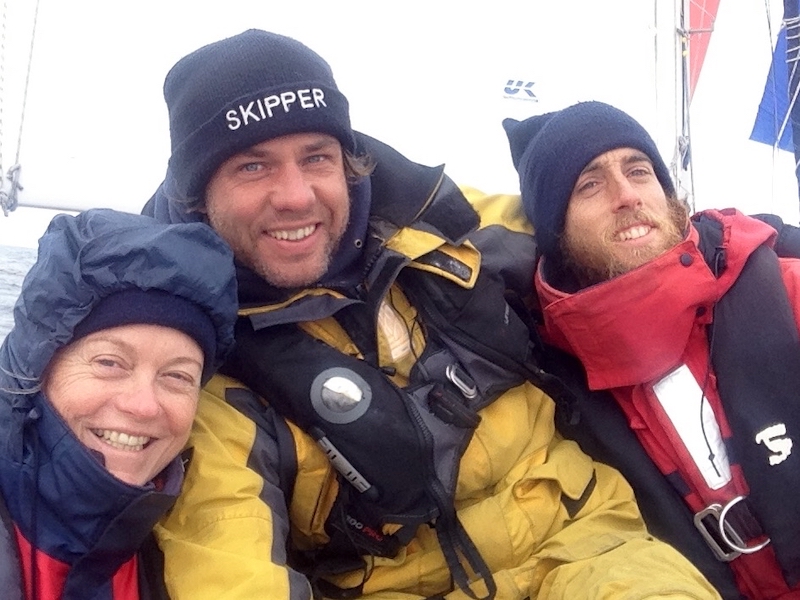 23 Dec

Sailing to Cape Town in 100 days

Werner Toonk fulfilled this life mission with his steel two-master sailboat after which he sailed on to New Zealand. With changing passengers, he sailed along the Cape of Good Hope through the Roaring Forties. Along the way, he made short stops on the most remote islands in the world, such as Tristan da Cunha and Kerguelen. His book 'Karma van Staal' which is the name of his boat, received reviews full of praise and the first edition was sold out in no time. In his book, you can read about his dream trip,  the highlights, his most exciting moments, and about what went wrong… In this blog, you can read a preview of his book! The (Dutch) book is for sale here.
How do you do it: start sailing around the world?
Quit your job, let go and sail around the world. How do you do that with a partner who does not sail and two adolescent children from a previous marriage? By thinking in terms of possibilities, giving each other space and talking about it with each other a lot. And by dividing the circle into two parts: first to the other side of the world, and then back again. Twice, six months away from home.
With a steel sailing yacht to Cape Town in 100 days
Cape Town is approximately 8,000 miles. My 40ft steel sailing yacht sails an average of 100 miles a day. Add 10% of time to stop and change passengers, and another 10% for unforeseen circumstances … then it should be possible to be there in 100 days.
But why aren't there any stories of people who completed it? online I only found the story of a father and son who tried to sail there within that time, but they lost their mast before Cape Town. It doesn't sound very appealing…
"How far you go has nothing to do with distance, it mostly has to do with time"
Gaining momentum. Long journeys. In one go to Lanzarote and then via Cape Verde across the lake to Recife. Then into the Southern Ocean. With a stopover on the most remote inhabited island in the world: Tristan da Cunha. Exactly 100 days after departure I walked into the bar of the Royal Yacht Club in Cape Town. So it is possible.
9 meter high waves, hurricanes and… worthless passengers…
Then it really starts. Waves averaging 9 meters, the eye of a hurricane and the icy cold of the roaring forties. Not everything is going well with the passengers either. "I don't have much sailing experience, but if I can come along, you'll have two extra hands on board," she said before leaving. I learned from that. I should have asked if she would also use those hands…
Curious and would you like to read more? Click here for Werner Toonk's website and watch his video of this trip and and other trips below.