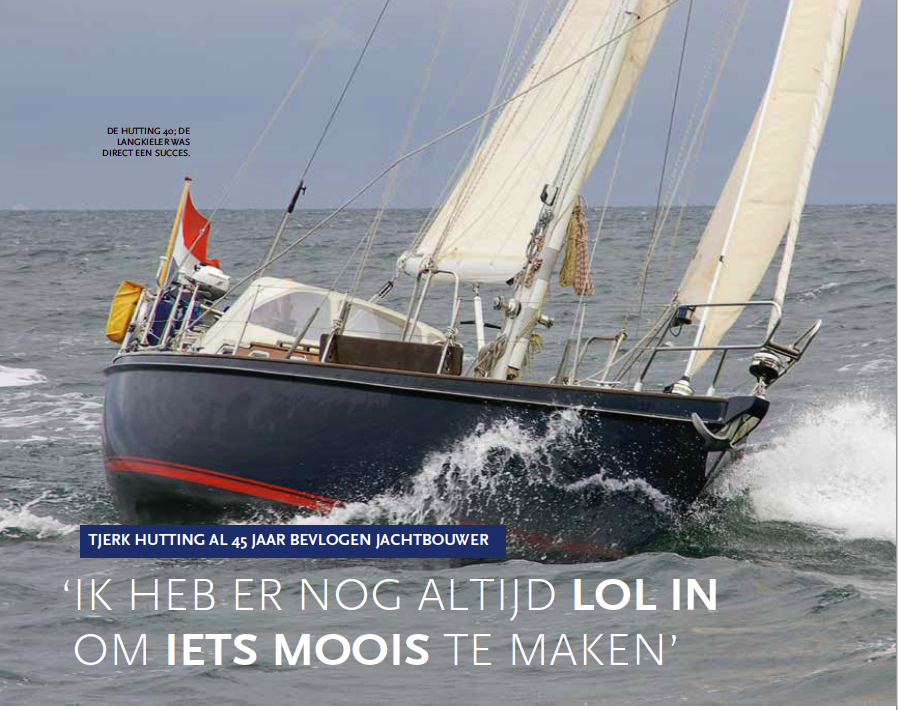 19 Apr

Publication Dutch Yachtbuilding Magazine
"Tjerk Hutting, an enthusiastic yacht builder for 45 years". As part of Hutting Yachts' 45th anniversary, we welcomed journalists from the Dutch trade magazine for Yachtbuilding. Read the entire article here.
A nice article about the origins, the current state of the yard, but above all the future of Hutting Yachts. The latter has seen many sudden turns. For example, Tjerk Hutting, founder of Hutting Yachts, never intended to turn it into a family business. Today his wife, two sons, and daughter work for the company. Not because they have to, but because of the shared passion for yacht building and sailing. 
"I still enjoy making something beautiful" –  Tjerk built his first sailing yacht at the age of 16; a small day sailer for his sisters. Later on, he recognized his position in the market for beautiful and functional sailing yachts and developed the first Hutting sailing yacht with Koopmans design. 
"I never think in terms of the amount of horsepower, it may not be businesslike, but I have too little affinity with it … I must have something to do with the boats I build."
The future vision: "Sailing will continue to exist", "hybrid sailing yachts are the future" and of course the new Hutting design, which is being developed in collaboration with Hoek Design.
Read the entire article here or download the article here. 
Read more about the history of Hutting Yachts by clicking here.