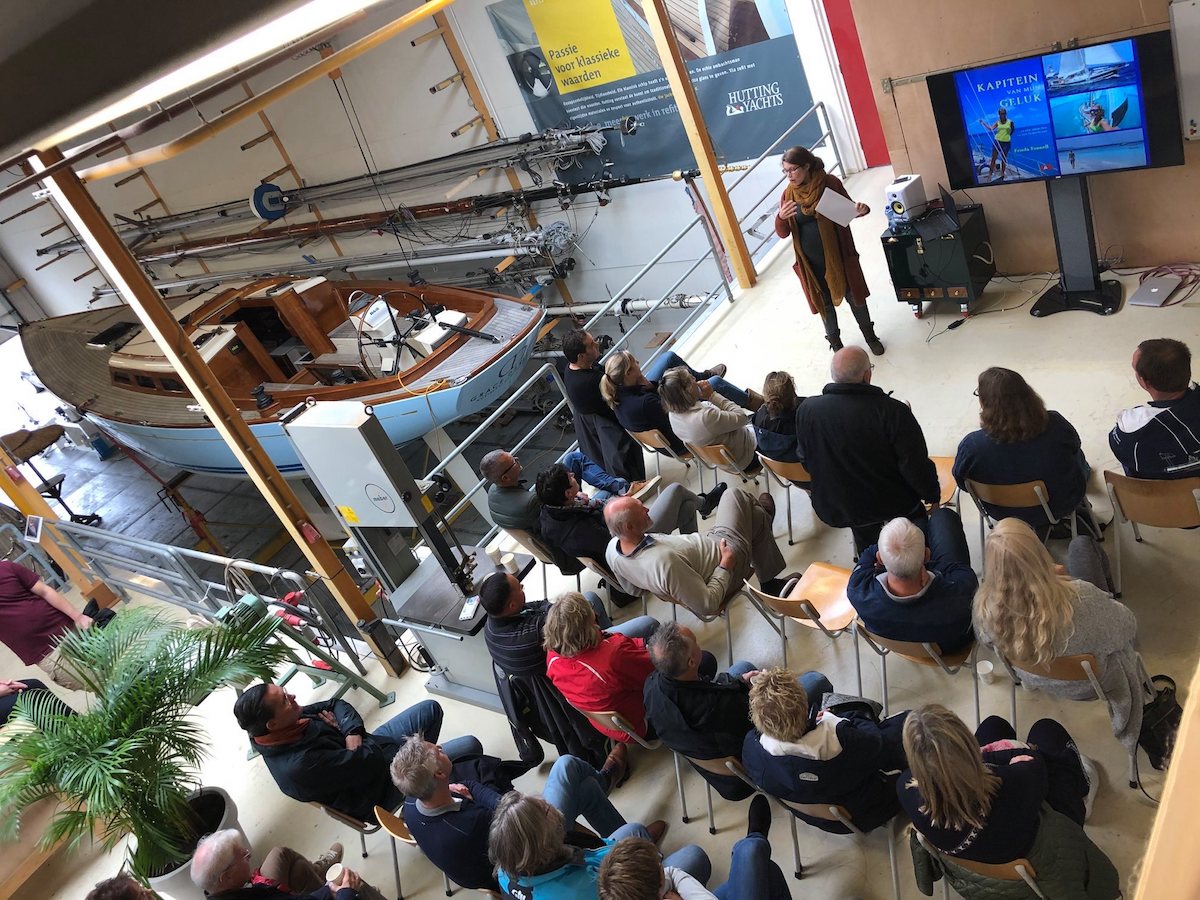 09 Jun

Succesful Open Day 2019

We look back on a successful Open Day with many visitors, fantastic lectures, good orders for our suppliers and above all a lot of fun. At 10 am the first guests were already here: first some coffee, they had a long ride…

A very busy crowd of both Dutch and Germans, Swiss and Belgians. A successful Open Day with great enthusiasm for the sailing yachts and lectures of: De Zeezeilers van Marken with handy sailing tips, Frieda Fennel and her book "Kapitein van mijn Geluk" and Dick Huges about which type of hull shape fits best with your sailing destination.

The men from Lankhorst Taselaar, Holland Nautic and de Vries Sails were also very satisfied after writing out various orders and making valuable contacts.

At 16.00 we said goodbye to the last enthusiastic visitors. Where during the week the saw and sanding machines are running, we treat our regular customers every year for a drink with buffet. We welcome new members to the "Hutting family" and enjoy exchanging the adventures, experiences and inspirations which the sailing season has given them. With a fantastic Caribbean buffet from "The Black Pearl" from Harlingen, we closed the Open Day 2019 very satisfied.

On behalf of the entire Hutting team, we thank everyone who has visited the Open Day, our regular customers for sharing their knowledge and for showing their sailing yacht, the fantastic lecturers and the presence our regular suppliers. Looking forward to next years Open Day!