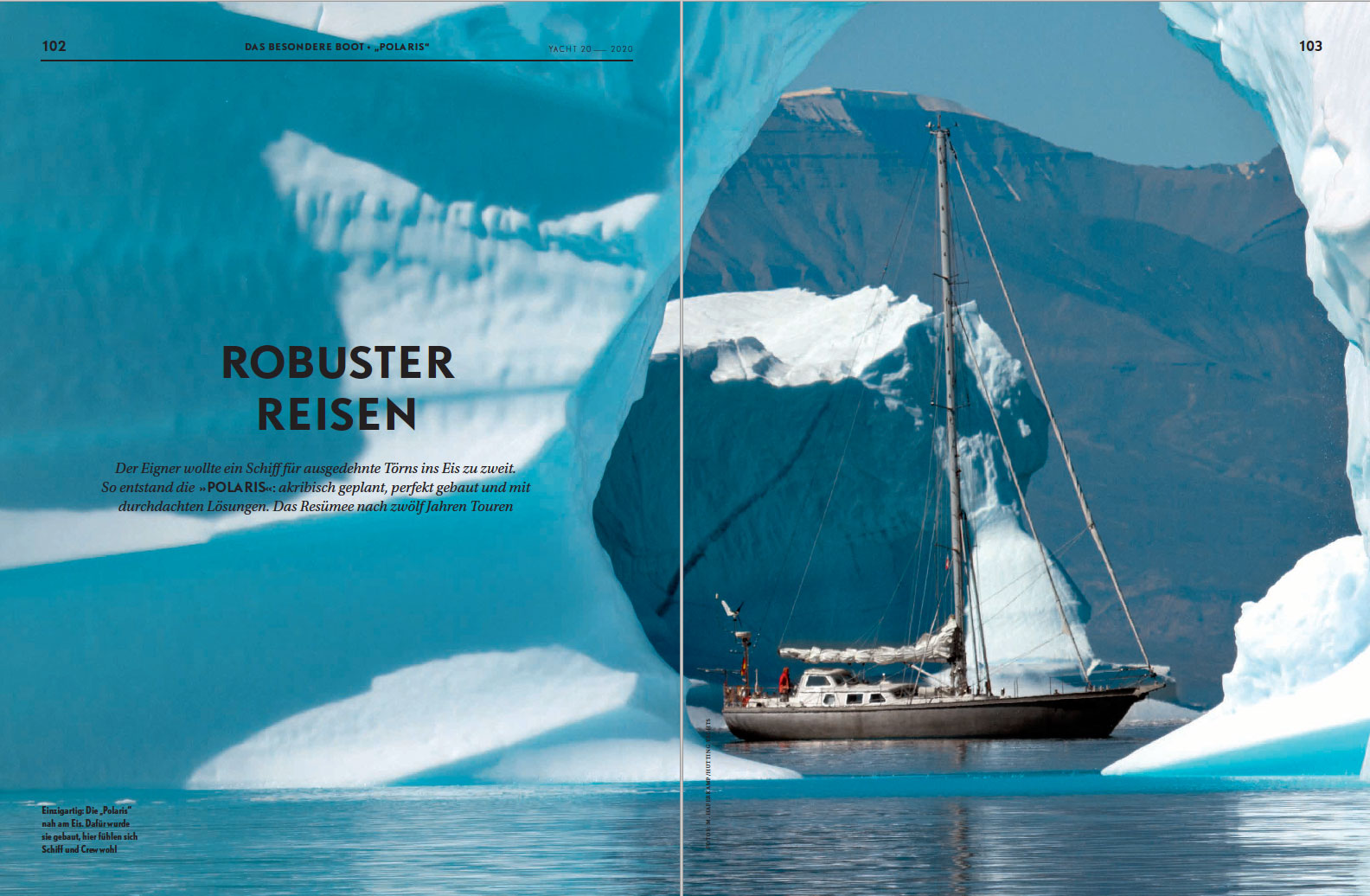 15 Oct

Article about the Hutting 54 Polaris in the German Yacht Magazine

After many years, the time has finally come: an article about the Hutting 54 Polaris. For years we have received requests from many journalists for an article about this explorer sailing yacht, which were rejected every time. Mainly because the owners were traveling (+ 12 years).

An exception was made for Alexander Worms, journalist for the German Yacht Magazine, who was allowed to step on board for an interview with the current owner. The Polaris is now at the Hutting Yachts shipyard in Makkum where the explorer sailing yacht had a major refit. 

After an afternoon of sailing on the IJsselmeer, Alexander Worms has incorporated all the ins and outs of the Polaris 54 in this extremely interesting article. Why have certain choices been made? What about the storage capacity? What kind of aluminium and insulation material has been used and why? Everything has been thought through, from the top of the mast to the layout of the galley and the self-invented ventilation system under the bed.

The German article can be read in the German Yacht # 20 – 2020.