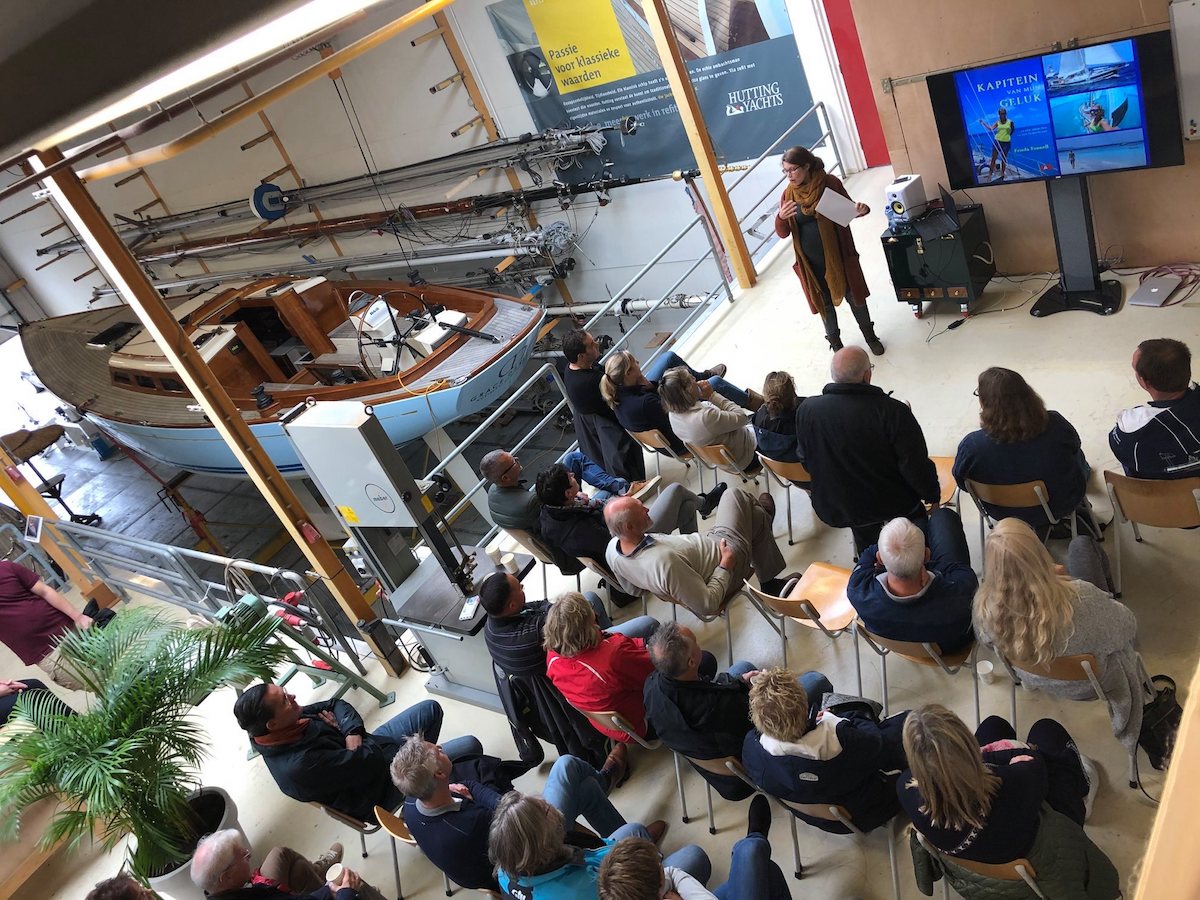 09 Jun

October 12 Open Day 2019

A day for sailors, by sailors: the open day of Hutting Yachts. Once again filled with fascinating lectures and readings and with a record amount of 10 Hutting yachts, awaiting your viewing. This includes the explorer sailing yacht: Hutting 54' 'Polaris' and the brokerage sailing yacht: Hutting 45 'Maria Angela'.


Read below more about the lectures, Hutting yachts and program of the Open Day.

GETTING READY FOR SAILING ADVENTURES: USEFUL TIPS
BY SAIL-INSTRUCTORS ZEEZEILERS VAN MARKEN
We all know that true sailing pleasure starts with proper sailing techniques. A skilled sailor ensures safety, ambience and a satisfied return to the home port. During this reading the sailing instructors will cater to the newcomers as well as to the experienced sailors by sharing useful tips, inspiring stories and answers to all your sailing related questions.
Sea sailing school 'Zeezeilers van Marken' provide basic beginner trainings for sea sailing as well as adventurous sailing trips and sailing courses with cabin yachts. Inspiring and safely sending you out to sea: this is how the sailing instructors contribute to reaching your sea sailing dreams.
THE REALITY OF OCEAN SAILING: 10.000 NAUTICAL MILES AND 10.000 LIFE LESSONS
BY FRIEDA FENNELL
Fearless and with her sights set on the horizon. Is all the hard work payed off with paradise? Frieda Fennell takes you on a journey with her book 'Kaptein van mijn Geluk' where she shares her honest experiences of her ocean crossings to the Caribbean.
4 continents, more than 10.000 nautical miles bust most importantly 10.000 life lessons which she shares with enthusiasm during hear reading at the Hutting Yachts open day! Click here to read the backside of the book and click here fore more information.
WHICH TYPE OF BOAT WILL SUIT YOUR SAILING PLANS?
BY DICK HUGHES
Everyone who is looking to buy or commission a boat will recognize the many choices that have to be made. Choices that each have a specific impact on the seaworthiness of the ship, it's sailing characteristics and the success of the sailing trips.
With knowledge of the history of the origins of sailing yachts as we know them today and the many insights that one can only attain through 70.000 single-handed nautical miles.
Author Dick Hughes, solo world sailor since 1981, will cover the many different sailing yachts and their characteristics and will answer all your questions about self-reliance at sea. Click here to read more about his books.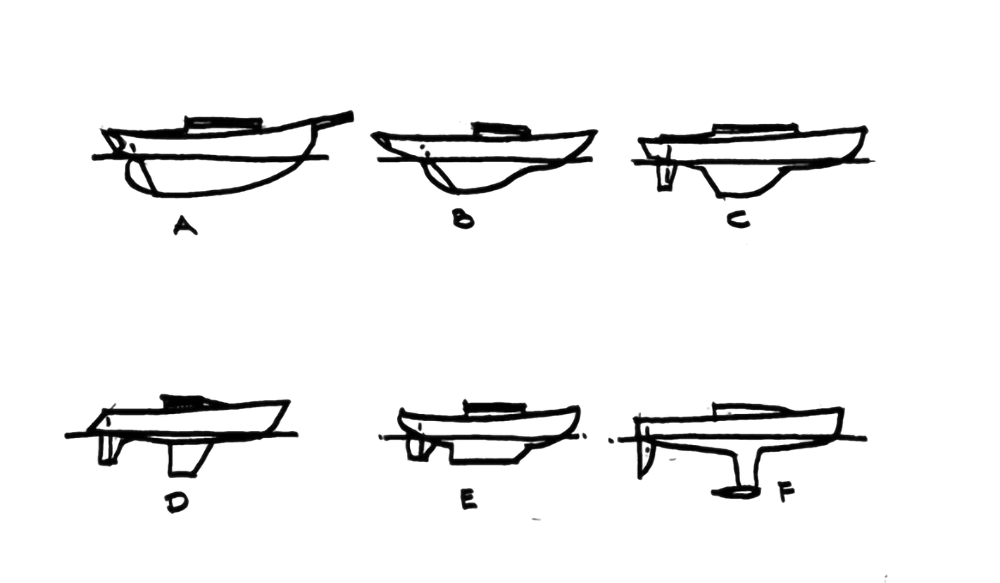 No Hutting yacht is the same as they are made to the wishes and sailing style of the customer.
Step aboard, discover the diversity and learn from the choices the experienced Hutting sailors have made in the custom-built construction of their sailing yacht.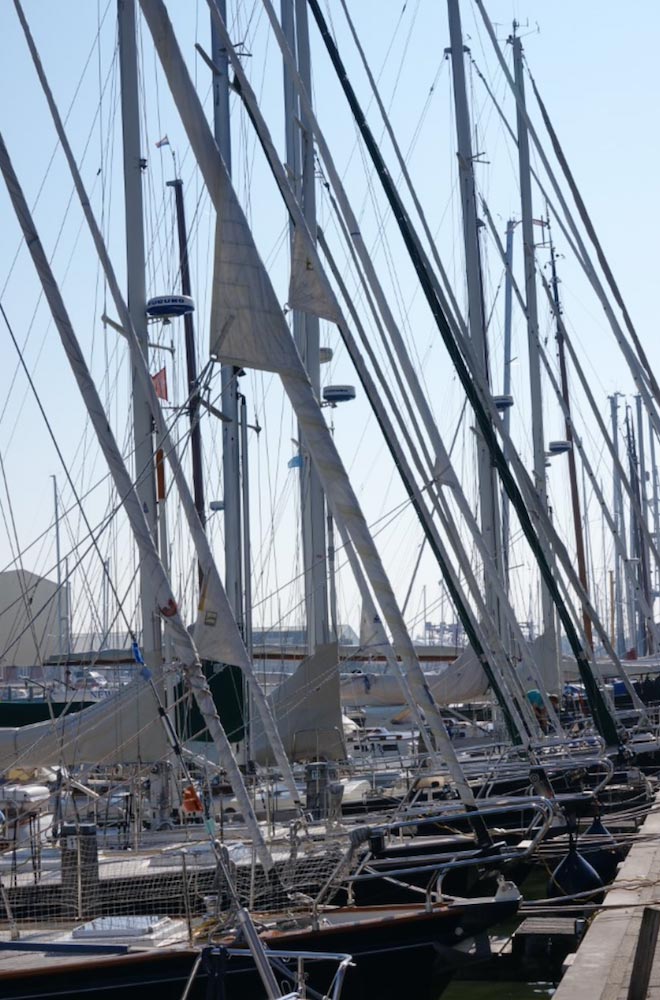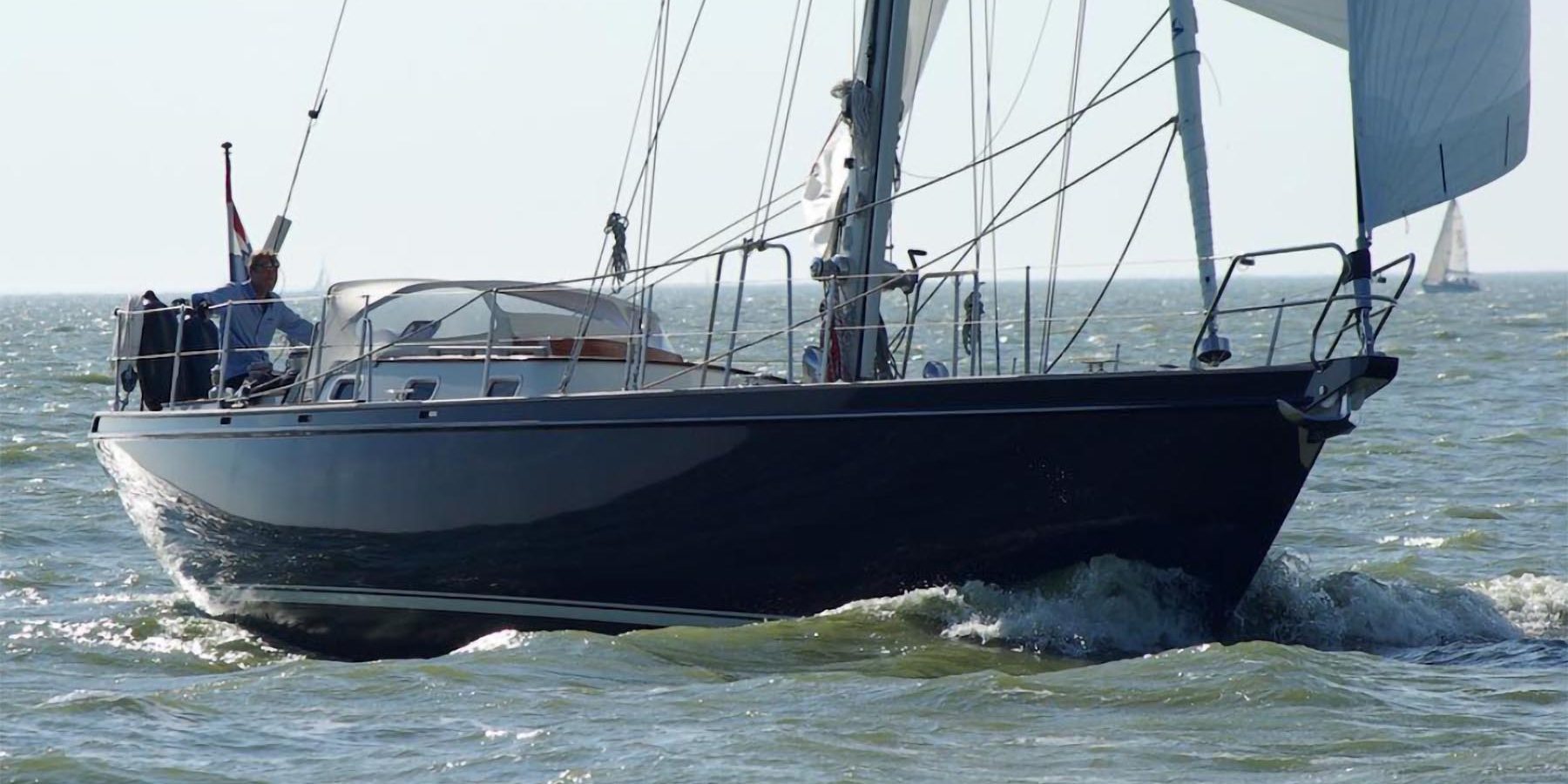 Brokerage: Hutting 45 'Maria Angela'
The Hutting 45 "Maria Angela" is also available for viewing in the harbor. Fresh from Spain, the sailing yacht has sailed over to be sold here. A real cruiser, which has proven itself several times as the ultimate and extremely suitable sailing yacht for long sailing trips around the world: the sailing yacht has completed several ocean crossings, with destinations as Patagonia and Cape Horn as the highlights.
Take the time for a good orientation and advices from our suppliers. De Vries Sails are present with their latest models of sails. Lankhorst Taselaar with a wide range of water sport items and Holland Nautek with the latest sailing equipment.

Please be welcome and enjoy real Frisian cake and a delicious cup of soup durin the afternoon. We are looking forward welcoming you at the yard.
Hope to see you soon in Makum,